Sign The Petition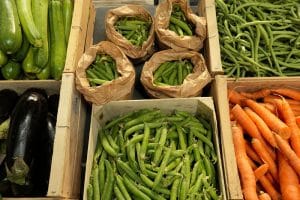 Hi there,
I've just signed a petition calling on UK supermarkets to go plastic-free, and it would mean a lot to me if you'd add your name too!
From turtles entangled in six pack rings to whales with stomachs full of plastic bags, the effects of plastic pollution can be devastating.
UK supermarket Iceland has just announced its own-brand packaging is going plastic-free.
By ditching plastic packaging, supermarkets have the power to lead the way in dramatically reducing the amount of single-use plastic produced.
Please join me in calling on UK supermarkets to ditch throwaway plastic packaging.
Sign the petition —
https://secure.greenpeace.org.uk/plastic-free-supermarket-ef
Thank you!
2021 Calendar Now Available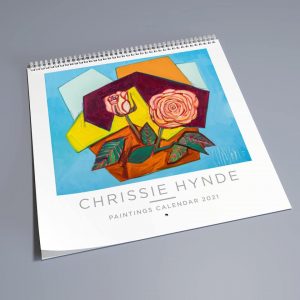 In stock now! Our 2021 calendars have arrived and they look amazing. If you have already ordered one then it will be on it's way to you now.
Our exclusive wall calendars feature a wonderful collection of Chrissie Hynde's paintings. The wire bound calendar is 12 x 12 inch, with a silk finish on interior and exterior. We have a few left in store, so order soon to avoid disappointment
Buy Now
Particular Ideas: Online Exhibition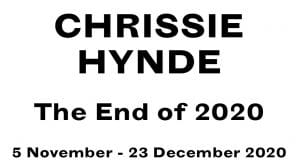 Great news! We're pleased to announce Chrissie's new online paintings exhibition with Particular Ideas is now live, running from 5th November – 23rd December 2020.
Dylan Lockdown Series No.3
The third in the Dylan Lockdown Series:
James & Chrissie's reading of 'Standing In The Doorway'
Thanks one more to Tchad Blake on mixing duties and the whole Blake family for the video.
View on YouTube
Enjoy!
Free Bandana!
We're giving away a free Pretenders logo bandana with each t shirt or hoodie order.
These fabulous bandanas can also be purchased separately and make a great face covering during the pandemic.
One bandana will be added by us to your order while stocks last; there is no need to add any to your cart unless you want to buy any extra. If you placed an order for a t shirt or hoodie over the weekend we have also put one in your package.
Stay safe!
Visit Shop
Hi All, friends and enemies!
How ya getting on in these conspiracy riddled times? I'm doing good myself, but then I have not a shred of paranoia in my head ( I burned it all out in the late 60's / early 70's.) If 'they' microchip me, I'll still be outside 'their' jurisdiction because no man has been able to control me this far. Be my guest if you wanna try. Meanwhile I'm listening to the birds.
I also just listened to our very own 'live keyboards' master, Carwyn Ellis's new releases on bandcamp, Cherry Blossom Promenade and Ti.
A little bit of back story on his latest: I introduced Carwyn to Kassin Kassin, one of the freakishly talented Brazilians I worked with ( Moreno Veloso, Domenico Lancellati and Kassin ) during a tour of Brazil with them in ( oops….I forget the date. About 17 years ago ) Kassin went on to produce Carwyn's 2018 album Joia! to rave reviews / critical acclaim.
https://carwynellisrio18.bandcamp.com/releases
(I even saw the iconic Welsh actor, Rhys Ifans, on a train last year and he made a point of coming over to me to tell me how much he liked it. That's not really part of the back story but I enjoy name dropping, so Rhys Ifans, Rhys Ifans, Rhys Ifans)
So, Cherry Blossom Promenade and Ti - OUT NOW
Ti:
https://carwynellis.bandcamp.com/album/ti-ep
CBP:
https://carwynellis.bandcamp.com/track/cherry-blossom-promenade
(You may be a bit miffed to find Carwyn sings in Welsh, but most of you probably don't speak Portuguese either.)
FYI:
James and I are continuing on our Dylan series. It's been great getting into the back catalogue and revisiting Bob's lyrical genius. Tchad Blake and his magical alchemy makes them sound like we did not record them in lockdown on our phones, which we have. The big surprise are the video's the Blake family have made in Wales to go with.
Listen, Watch, Enjoy.
xch
Dylan Lockdown Series No. 2
View on YouTube
John Prine
Chrissie's very good friend and rock photographer extraordinaire, Jill Furmanovsky and Rockarchive have made this print of the late great John Prine available to you and yours.
Most of the proceeds will go to Unicef to help with their Coronavirus fallout campaign.
grab yours
here
- chhq
Vote!
Yes the blogs are coming fast and furious now!
I just wanted to add this to the current American conversation in case anyone is interested: how about proposing a new law that voting is Mandatory. If you don't vote, you get fined. Same as a parking ticket.
I get fed up reading that half the population is so complacent and non-committal they don't bother to get their asses off to the voting stations. If for no other reason, do it for those who fought to get the right to vote.
And if you don't like either candidate - pick the one you dislike the least.
Vote, and then shut up or do something about it. Stop talking about it.
Ok - I'll go back to my cave.
later……
xch
Further info on compulsory voting
Dylan Lockdown Series No. 01
Hi Ya'll!
How's everyone doing on the 'Holiday'?
I was so buoyed up by the new Dylan songs that I talked to Pretenders Guitar playing hot-shot James Walbourne and we decided it's a good time to do those Dylan songs we've always talked about doing. Every singer-songwriter in the world covers the master's songs and there is an endless supply of them. So we've started, and will do one a week until lockdown ends.
The First one is off the Shot of Love album, In The Summertime. We did it from home on our phones. I did the rhythm - sent it to James, he added guitar , sent it back to me, i put on the vocal , sent it back to him, he put on some back up vocals and organ, then we sent it to Tchad Blake to tidy up. I know you don't need the behind the scenes details so I won't repeat myself on the next one.
xch
View on YouTube
Enjoy!